Simple budget friendly fall touches
"Autumn… the year's last lovliest smile." ~ John Howard Bryant
**This post may contain affiliate links which cost you nothing extra, but help me keep the creative vibes flowing.**
Earlier this week I shared how I made my simple and budget friendly fall wreath. I want to show you some other budget friendly ways I'm adding some fall touches to our home. As an added bonus, I'm including some of my super talented blogger friends who are also sharing their fall homes.
If you came from Julie of My Wee Abode's page, welcome friend!!!
I'm taking a different approach this year with decorating and instead of decorating for Halloween and Thanksgiving individually, I'm decorating for Fall in general. In addition to taking a slow more laid back approach and adding subtle touches here and there, I'm also keeping it pretty budget friendly.
Shop your home
I try not to buy any additional holiday decor simply because we just don't have the storage for a lot of things. I'll use some of the same base items, like the galvanized olive buckets, and switch out what's inside. For fall the obvious choice is mums, but I could also use them to hold a bunch of pumpkins too. Then at Christmas time, I'll take out the mums and use lighted Christmas trees.
I'm also a huge fan of mason jars and use them year round for decor in various ways. Here I've added some twine and dried wheat.
Invest in faux
It's crazy how far faux florals have come over the years. When I made the wreath I was very impressed with how realistic the flowers looked. I had left over stems that I placed in a pitcher I was already using for decor.
In addition to the faux florals I added some faux acorns I bought years ago. Last year I used these same acorns as vase filler.
Think outside the box
Instead of buying table cloths, if I want a pop of color, I'll use a blanket scarf or even a folded piece of fabric. This year I found a pretty plaid flannel print that coordinated with my current decor.
I am a firm believer that you can have subtle touches and achieve the same feeling without breaking the bank or needing copious amounts of storage for all the extras. Most importantly, enjoy the process of transforming your home into a space that makes you happy.
Don't forget to check out Jennifer with Noting Grace and my other talented blogger friends too!
Tuesday
Sand Dollar Lane // A Life Unfolding // Postcards From the Ridge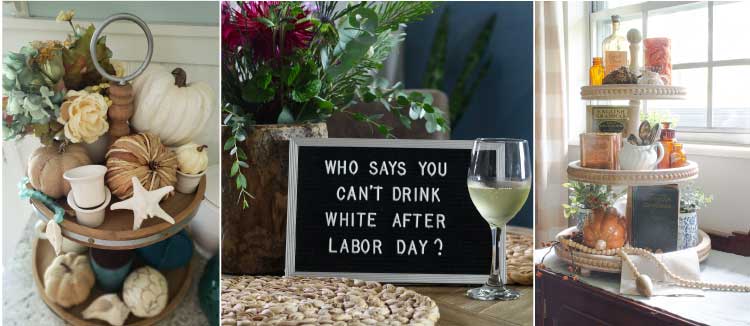 Wednesday
We're The Joneses // Worthing Court // The Tattered Pew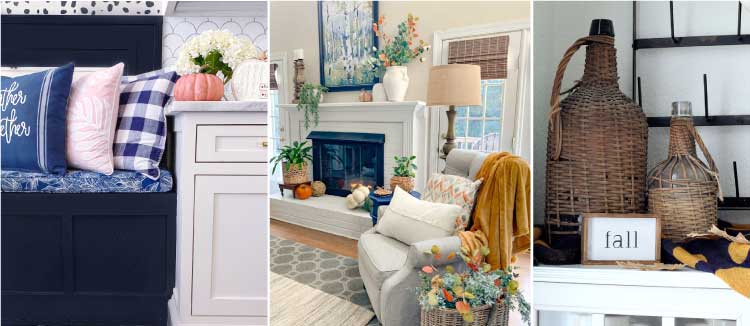 Sonya Burgess // Seeking Lavender Lane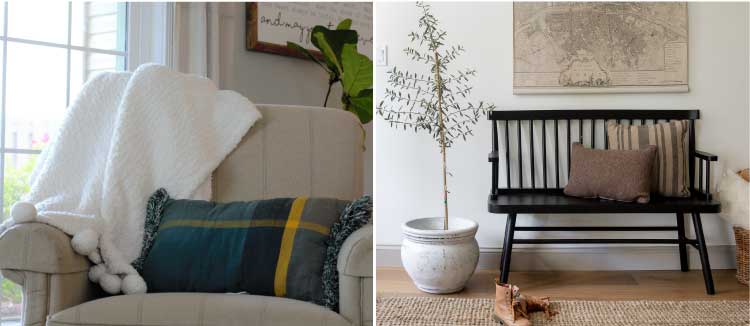 Thursday
Noting Grace // My Wee Abode // Cribbs Style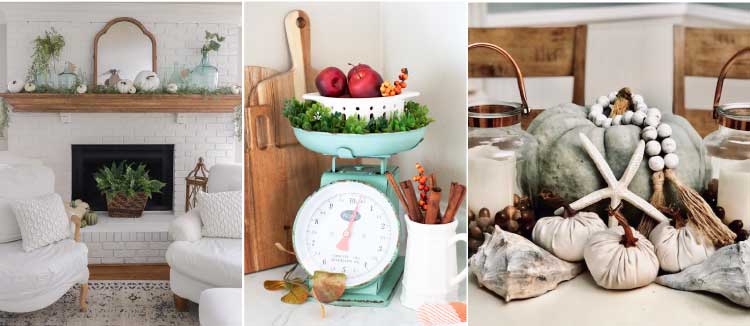 Have the best day ever!
Brooke
Let's connect!!
Stay connected for all your DIY and organizing needs!